Be in your Creativity!
The felt making process really fires my imagination!  Fiber art by definition is very tactile and textural  and this is one of the reasons why I really enjoy it. Part of the creative process when felting, I start with a "special moment" for myself meaning that I am moving in a creative mindset which is  a mental phenomenon.  Brainstorming ideas, engaging and challenging myself and the need to condition my thoughts  are all part of it!  What do I want, how do I feel, how to express it and with what?  I like looking at everything that can be  possibilities to experiment with ideas and explore with materials. I  use a wide variety of  materials  with textures, forms and colours.   I   usually spread everything on tables,  on the floor around me and move the materials  while playing with contrasts and forms.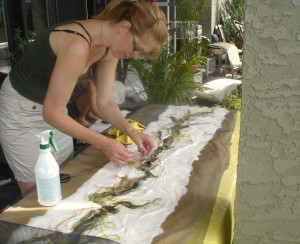 I need to touch, to feel and to observe any details that might influence the whole composition.  I like transforming, breaking and cutting in small pieces to create textures, mixing  a variety of fibers to get contrasts, applying layers and playing with thickness and transparency to get certain effects.   There are no limits, no right or wrong as  trying and taking risks are important and essential! Exploration for me is really the most interesting part of the creative process!
Nature never ceases to inspire me!
Working in the natural light is essential while planning  the design and composition.  My sketchbook and my photographs are usually beside me as part of my inspirations.  While working I make sure that I can see the natural environment from my doors wide opened but usually I do my work in my studio outside.  I want to surround myself with what inspires me the most; vegetations  and wildness.  I am grateful for this little oasis that never ceases to be an inspiration.
The Creative Way –  I have heard a few times in the past that to be creative is to "let your creative mindset be the way you think and live each day".  To me it is also  a process of transformation. It is  in a way like meditating which demands a certain concentration. It's what I call to free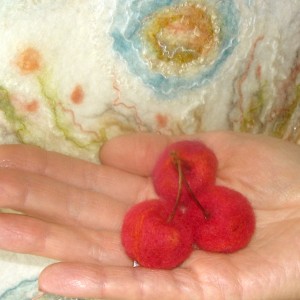 our mind and letting things happen with a certain control.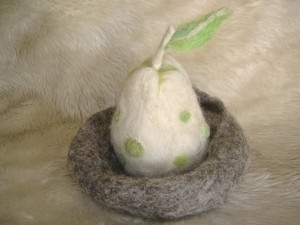 BE in your creativity!